Description
LEGIONELLA FILTER FOR THE SHOWER
✔️Showering despite legionella ✔️according to TWIN 12 ✔️Prevents shower ban ✔️Inexpensive replacement filters
One of the best-selling legionella filters. Provides you with immediate protection against the dangerous legionella, even even in the case of heavy legionella infestation (over 10,000 KBE).
During a legionella infestation, the use of a legionella filter is a sensible and effective protection for the whole family. Especially when showering, the aerosols can get the life-threatening germs into the lungs. This shower head reliably filters the threatening bacteria and thus prevents infection and the outbreak of Legionnaires' disease or Pontiac fever.
Safe showering. From medical technology. Tested by laboratories.
The replaceable legionella filter retains 99.99999% (log7) of all legionella. Independent laboratories confirm the reduction performance and thus safe showering in case of legionella infestation. The shower head and the legionella filter comply with the TWIN 12 recommendation.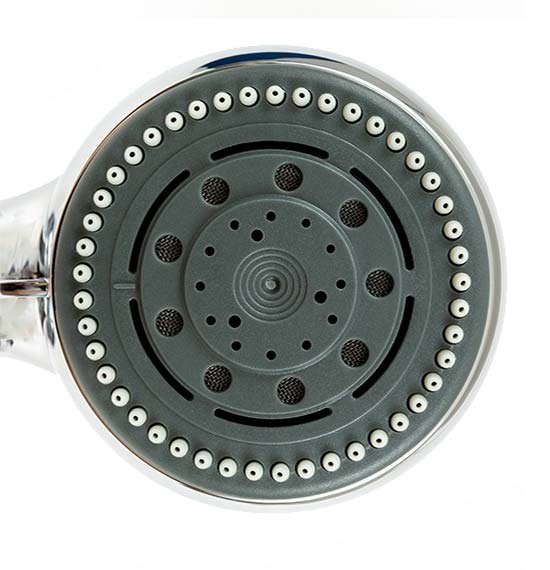 Comfortable 5-jet settings
Renouncing comfort? Not necessary. The elegant shower head is equipped with 5 comfort jet settings. From massage to rain – you don't have to do without anything.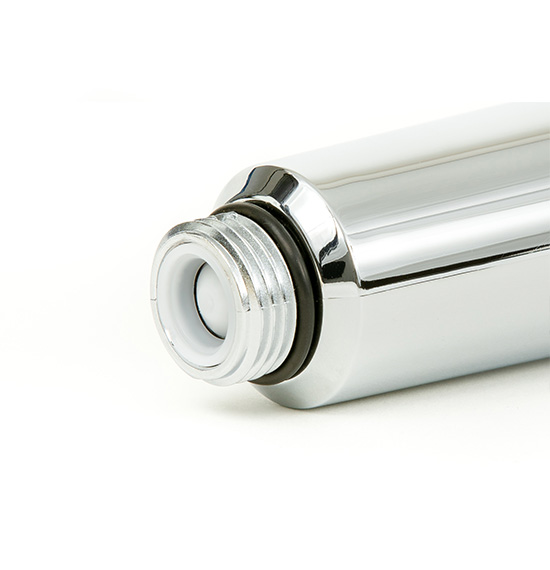 Mounting? Simply connect it to your own shower hose yourself
You don't need a plumber – just unscrew the old shower head and screw on the anti-legionella shower head. Thanks to the standardised connection, no special tools or adapters are required.
.